Splashing tears Maxi Single available now for PRE ORDER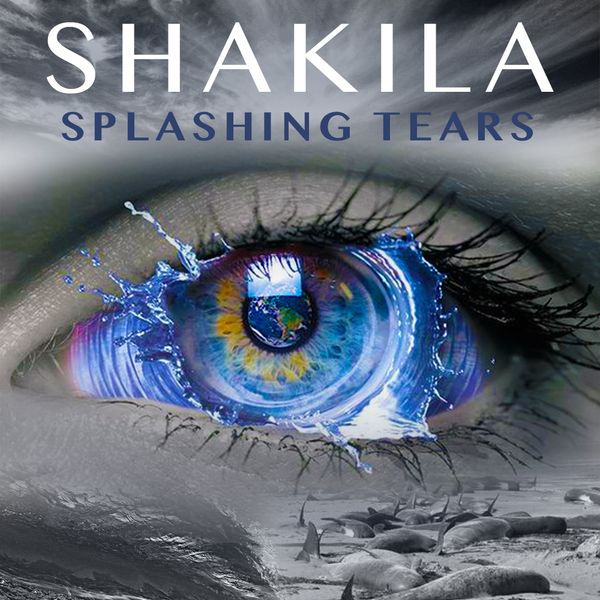 CLICK HERE FOR MORE INFO
Producer's thoughts   
Whenever I walk on the beach, I am always fascinated by it's sheer beauty.
I have sat in front of the ocean for hours and listened to it's melodic sound of waves splashing
and serenading message of love & peace.   
Over the years I have followed the news on the estate of our ocean and
witnessing the underwater life endangerment , saddens me to tears and makes my heart bleed.   
Now, every time I listen to the ocean I feel it's pain and it's screaming out loud for help.
So I decided to do something about it!    
I decided to make a song and hope that would impact the listeners
by igniting their passion to a wakeup call.   
I approached many writers, until I found Georgia Germond,
who is also passionate about Ocean and more inline with the message my
music resonates. She spends her time in many different projects
such as Ocean clean ups and many more similar projects!   
More about Georgia Click Here   
Why SHAKILA?   
We wanted a vocalist with a similar track record, somebody who
had done some about environment and truly believes in the message.
SHAKILA #1 Billboard artist was specifically chosen for this project,
due to her last release 11:11 Album, and all the work she has contributed in the
spirituality and awakening since 1990.   
Shakila also holds a beyond and above kind of angelic voice, that
can help us convey the message directly into listener's heart,
and transfer the message into actions!   
The song was Composed by the amazing Elan Noel, who is also on a spiritual journey as rest of us.   
More about Elan Noel
Splashing Tears will be released as a Maxi single which contains two
versions, one is the Original Radio cut, and another is a Rap version
done by the talented UK artist Jonjo.