Maharloo Lake
Shiraz Iran
(The PINK LAKE), One of the world's strangest lake attraction of the Fars province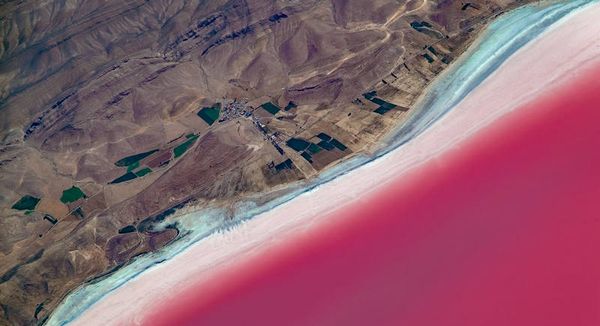 Have you ever heard of the red lake Maharloo? Many of us may not know that such a beautiful lake is in Iran. Maharloo Lake is located in Fars province.
I want to introduce you to one of the strangest tourist attractions in Iran, namely Maharloo Lake in Shiraz.
Ayeneye Donya - Shakila - New Persian Music Video - Shot at Maharloo Lake Shiraz
Maharloo Negini Lake in Shiraz
Fars province with all its sights is one of the tourism hubs of Iran. In addition to Hafezieh and Saadiyeh, there are other tourist attractions in Shiraz in this province.
It can be said that Maharloo Lake in Shiraz is the most popular tourist attraction in Iran.
This lake has a reddish-pink color and is located in the southeast of Shiraz, 57 km from Shiraz to Fasa.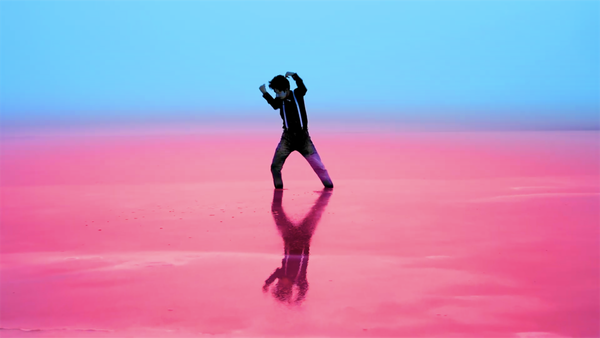 Many foreign tourists who visit Iran will definitely visit this beautiful and colorful attraction.
The red color of this lake is in fact its main attraction and it attracts many tourists from all over the world to Shiraz every year to see this miracle of creation with their own eyes.
Maharloo village is one of the beauties of Shiraz In addition to the unique charm of Maharloo Lake in Shiraz, Maharloo village also has many attractions. Usually, after visiting Maharloo Lake, tourists also visit the beautiful village of Maharloo and visit the sights of this village.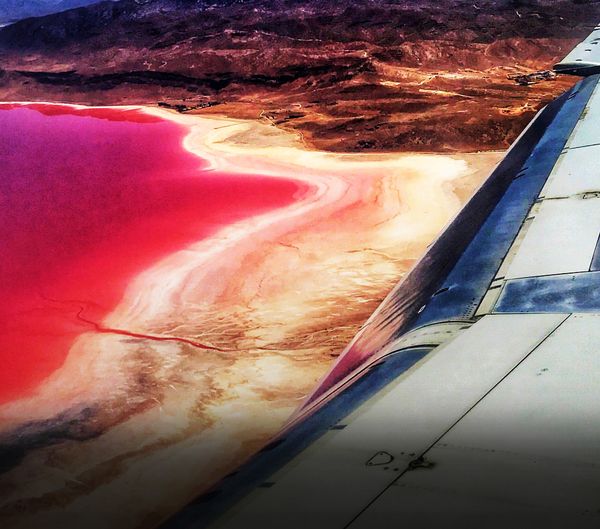 Introduction of Mahareloo Lake 

One of the most beautiful landscapes you may have seen in the photos is the beautiful landscape of Maharloo Lake in Fars province.
Tourists and the nature of many tourists travel to the beautiful city of Shiraz and watch its valuable historical and cultural monuments, they are amazed to put a souvenir picture next to it. The reputation of this lake is because of its red color.
Maharloo is located on the southeast side of Shiraz city and 57 km from Shiraz to Fasa road. The lake is located near a village of the same name, a village that attributes its history to the Safavid era and was called the Plain of Flowers in the old days.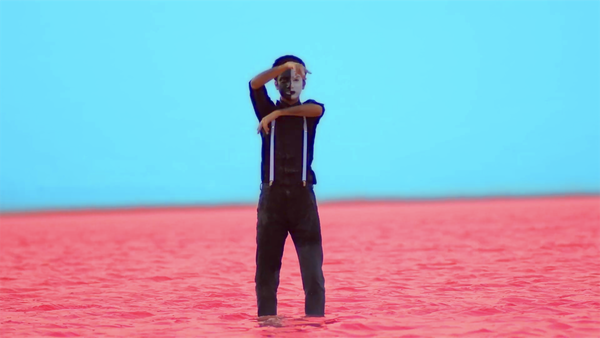 Apart from the beautiful lake of Ma'areloo, The village of Ma'areloo has high tourism potential. This village is located on the southern coast of the high mountains of Zagros. The houses of this village have high vaults and their arched windows have given them a beautiful effect. Scattered gardens full of trees of badam, pomegranate and fig sown near the village's mineral spring have added to the beauty of the maareloo. Many rural people believe that the water in this spring is healing and treats many skin diseases. If you are a pilgrimage man, you can also go to the shrine of Khadija Bano, which is located on a hill in the village. Near the village, the remains of a Safavid caravanserai called Shah Abbasi Caravanserai are also being viewed.
But of all these historical and natural attractions that we pass, we are the most important attraction of this village. Mahariloo Lake has a much greater extent than the current lake in the past and is shading lying. However, measures have been taken to revitalize the lake, which has helped to increase its water level to some time. Lake Maarelo is the location of many species of immigrant and non-immigrant birds. The lake can also be called Salt Lake, because it is almost salty. Due to the drying of large parts of the lake, the bed of some parts of the lake is covered with salt and used as a source of salt in Shiraz. Maharloo is one of fars province's strange natural attractions, with its red color, hosting many battalion natures inside and outside the country.
The depth of the lake varies in different parts of it and depends on atmospheric rainfall..
In most parts of the water, depth is about half a meter and in deep parts, they also measure the depth of three meters. Unfortunately, the water of this lake, which unfortunately does not have many favorable conditions, is supplied from some freshwater springs in the north, rainfall, and Hamzeh, Arid, and Sarvestan rivers.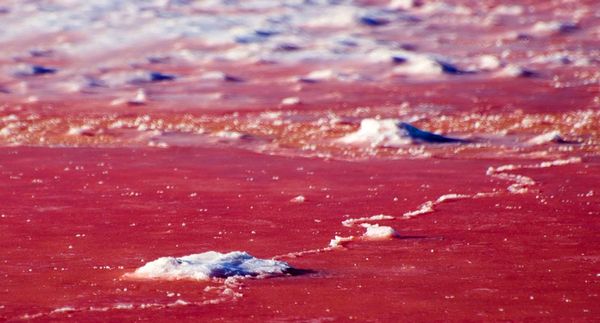 Why is Lake Maharloo red? 

The water evaporation rate of this lake is very high. Severe evaporation of Mahardloo Lake water has led to a sharp increase in salinity and proliferation of a red seaweed called "red lethal". The overgrowth and proliferation of these algae in this lake has caused all its water to become red-colored and no living being can survive except an aquatic type called "Artima".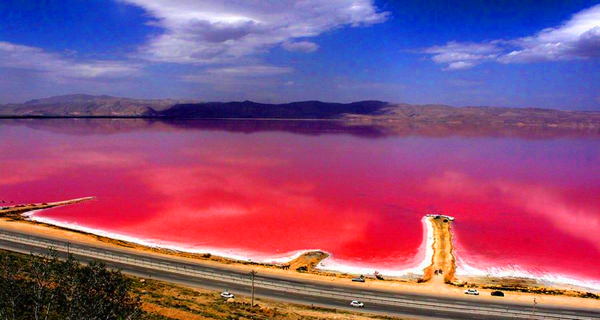 Mohareloo Environment 

Because of the excessive salinity of water and also the overproliferation of red-colored red algae, no fish lives in this lake. But in the corners of the lake, we can see the furry such as lizards, cockerels, snakes and turtles. Some of the embroideries also live in the vicinity of the lake. Lake Maarelo is the location of a variety of species of immigrant and non-immigrant birds. Hewesily, Laklak, Polycan, Keshm, Baghlan, Egret, Flaminigo, Duck, Khutka, Saregpe and ... Birds are among the birds that are observed in this lake.
#shakila #maharloo_lake #shiraz #iran #Divrash #Roudbar #Manjil 
#Gilan #Dorfak #pink_lake #maharloo_shiraz #iran ویدیو جدید# 
3D Binaural Immersive audio headphone mix 
موزیک ویدیو جدید ایرانی 
SHAKILA 
Ayeneye Donya Official Video 
ویدئو رسمی شکیلا آینه دنیا 
Melody / Director of Photography: Shahin Rashidi 
کرکردان و ملودی از شاهین رشیدی 
Words: Keyvan Shahbodaghi 
ترانه: کیوان شاهبداغی 
Production: A Future's's Past Production 
Hair and Makeup: Hana 
Set Designer: 
Divine Interiors / Bruce ( Behrouz) Assadnejad 
facebook page at https://www.facebook.com/divineinteriorshomefurnishing 
Instagram is https://www.instagram.com/divineinteriorshomefurnishings 
Drone Pilot: Teymz 
Director Assistant: Mohsen Yazdan 
Actor: Mani 
Post Production: Shahin Rashidi 
SPECIAL THANKS 
Ati Amini 
Ali Ramy 
Saeed Abedi 
Shahin B 
Faramarz Rashidi 
Morteza Nami 
Arya Saaber 
Produced by: Majorhitrecords Inc. 
Executive Producer: Taraneh Records 
Copyright® 2020 Majorhitrecords Inc.. 
نه تو مانی و نه اندوه و نه هیچیک از مردم این آبادی 
به حباب نگران لب یک رود قسم 
و به کوتاهی آن لطحظه شادی که گذشت 
عصه هم خواهد رفت 
آنچنانی که فقط خاطره ای خواهد ماند 
لحظه ها عریانند 
به تن لحظه خود جامه اندوه مپوشان هرگز 
تو به آینه، نه آینه به تو خیره شده است 
تو اگر خنده کنی، او به تو خواهد خندید 
و اگر بعض کنی آه از آینه دنیا که چه ها خواهد کرد 
گنجه دیروزت، پر شد از حسرت و اندوه و چه حیف 
بسته های فردا، همه ای کاش ای کاش 
ظرف این لحظه ولیکن خالی است 
ساحت سینه، پذیرای چه کس خواهد بود 
غم که از راه رسید، در سینه بر او باز مکن 
تا خدا، یک رگ گردن باقی است 
تا خدا مانده، به غم وعده این خانه مده 
نشر آینه دنیا: سهراب سپهری 
Official Site 
www.shakila.com 
https://www.instagram.com/shakila.music/ 
Itunes Link: 
http://apple.co/1FYfc1S 
Twitter.com/shakilamusic 
Soundcloud.com/shakilamusic 
Facebook.com/shakilaofficial 
Copyright (c) 2015 Shakila Enterprises BMI